The Washington Recorder Society sponsors workshops each year with well-known recorder teachers and performing artists. The first workshop of the 2017–2018 season was held Nov. 4, 2017, with Gwyn Roberts.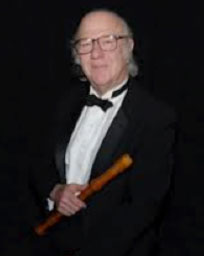 SHELLEY GRUSKIN WORKSHOP
Date: Saturday, April 7, 2018
Time: 10 a.m.–4 p.m.
Location:
Cedar Lane Unitarian Universalist Church
9601 Cedar Lane
Bethesda, MD 20814
Cost: $55 for WRS members/$65 for nonmembers
This spring we welcome Shelley Gruskin for his 42nd workshop. Shelley is a masterful teacher who has led more than 500 recorder workshops both in the United States and abroad. He was one of the original members of the professional early music group New York Pro Musica, which helped put the recorder and early music on the map. He has received a prestigious lifetime achievement award from the American Recorder Society.
This year, there will be two themes for Shelley's workshop. In the morning, the workshop will focus on "Descriptive Music, 14th through 18th Centuries:  Programmatic Depictions of Birds, Animals, Smoking, Etc." This should be great music and great fun, especially for those who like imitating different species of birds on their recorders.
In the afternoon, the workshop will focus on "The Renaissance Art of Cantus Firmus Composition:  A Quest for Originality – Dufay, Josquin, and Dowland."  With these three musical giants, who could have a better afternoon?
For WRS members, the workshop fee will be $55. For non-members, the fee will be $65. For more information about the workshop, contact Jayme Sokolow at 301-933-3989 or jayme.a.sokolow@gmail.com.
If you enjoy playing the recorder, want to learn more about early music, and want to improve your playing of Medieval, Renaissance, and Baroque composers, register for Shelley Gruskin's 42nd WRS workshop by filling out and mailing in the form below.